Albuquerque, NM
RMJ Albuquerque, NM. Offices
Staying sunny for nearly 310 days a year, Albuquerque features several outdoor activities such as golf, hiking along the Sandia Mountains Hawk Watch Trail and biking on the Paseo del Bosque Trail. The city hosts the International Balloon Fiesta, an event that includes more than 600 balloons, and was named one of Livability.com's Top 10 Beer Cities thanks to its variety of micro-breweries.
Top industries in Albuquerque NM include aerospace and defense, energy technology including solar energy, and semicondcutor and computer chip manufacturing. Major employers in the Albuquerque area include Kirtland Air Force Base, Sandia National Laboratory and Intel Corp. The flagship campus of the 25,000-student University of New Mexico is in Albuquerque, as is Central New Mexico Community College.
6000 Uptown Blvd. NE, Suite 307
Albuquerque, NM 87110

Toll Free:
(855) 832-1833
Telephone:
(505) 855-6000
Fax:
(505) 212-0140
E-mail:
[email protected]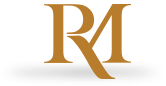 El Paso, TX
RMJ El Paso Offices
If you enjoy sunshine year round and a diverse city with endless possibilities, then El Paso is the place for you. Adjacent to the US/Mexico border, El Paso is home to nearly half a million people. With numerous museums, art galleries, an opera and a symphony orchestra in their 70th season, El Paso offers cultural attractions of
"the big city."
Entertaining attractions can also be found in El Paso: attend a bullfighting event, take a tour of the lower valley missions built in the 1600s and 1700s, blow off steam at the local amusement park, or attend a minor league hockey or baseball game. For everyday living, frequent restaurants ranging from fine dining to Asian cuisine, shop at any of the 3 major shopping centers or catch a movie at one of the numerous theaters.
The firm is located in this incessantly sunny city adjacent to the US/Mexico border.
The diversity of the firm's attorneys is essential in this historically bicultural region.
5822 Cromo Drive
El Paso, Texas 79912

Toll Free:
(866) 832-7200
Telephone:
(915) 832-7200
Facsimile:
(915) 832-7333
E-mail:
[email protected]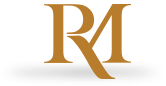 Fort Worth, TX
RMJ Fort Worth Offices
Consistently ranked among the top places in the nation to work, live and do business by national magazines like Money, Fortune, and Newsweek, Fort Worth is also home to half a million friendly people. Fort Worth provides many things to do including cultural attractions, sporting events with a newly revitalized downtown area based on an award-winning model.
With its temperate climate-high of 96 in August and a low of 34 in January-you can enjoy the numerous activities this city offers year round. Recreation such as hiking and biking in traditional parks and sailing and fishing in area lakes keep Fort Worth residents active.
Western heritage is important to Fort Worth and they celebrate their legendary past with museums, festivals, rodeo and equestrian events even authentic western saloons. The nightlife of Fort Worth can be summed up in Sundance Square where people gather to enjoy the abundant nightclubs, restaurants, movie theaters and live theaters.
Mallick Tower
101 Summit Avenue, Suite 705
Fort Worth, Texas 76102

Toll Free:
(866) 832-7247
Telephone:
(817) 335-7201
Facsimile:
(817) 335-7335
E-mail:
[email protected]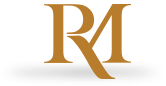 San Antonio, TX
RMJ San Antonio Offices
The city is a crossroads of sounds and flavors with a charming sense of history and tradition. San Antonio is an outdoor paradise with 300 days of sunshine annually and an average temperature of 68.8 degrees. The sounds of San Antonio can be heard during major events and festivals such as Fiesta San Antonio in April with 150 events spanning ten days. Many nightclubs and dance halls offer various types of music and dancing opportunities along with the always entertaining Hard Rock Café and Planet Hollywood located on the River Walk.
The flavors of San Antonio can be experienced in the full spectrum of cuisine from French to Cajun and most importantly, Tex-Mex which originated in San Antonio. Numerous restaurants are even open 24 hours for those 3 a.m. tamale hankerings.
The beautiful blues skies of San Antonio are celebrated by golfers year round on the first public golf course in Texas (Brackenridge Golf Course) or on other upscale, public courses. Other outdoor activities to enjoy are canoeing, tubing and white-water rafting in rivers on the northern edge of San Antonio or fishing, water skiing or sailing on area lakes. Take up hunting or horseback riding or check out one of the many dude ranches San Antonio has to offer.
Ray, McChristian & Jeans,
700 N. St. Mary's Street, Ste. 800
San Antonio, TX 78205

Toll Free:
(866) 832-7227
Telephone:
(210) 341-3554
Facsimile:
(210) 341-3557
E-mail:
[email protected]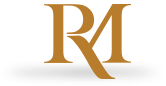 Contact Form
To obtain expert advice and services from the
RMJ
law office nearest you,
fill out the provided Contact Form.